Dr. Conway Jensen
Conway is a different breed of pediatric dentists. He has a fun, energetic, positive nature. Many patients refer to him as the "fun guy" as he is usually telling jokes and laughing with his patients and their parents. He'll treat you like you have known him for years.
Conway is a practicing pediatric dentist and a Diplomate of the American Board of Pediatric Dentistry. He has been in practice in Vancouver, Washington, since the completion of his pediatric dentistry residency at the Children's Hospital of Wisconsin. He earned his dental degree from Marquette School of Dentistry. Previous to this, he obtained a bachelor's degree from Oregon State University. He is licensed for pediatric dentistry in both Washington and Oregon. He is a current member of the American Academy of Pediatric Dentistry and other local dental societies.
"My primary goal is to use the medical model approach to diagnose and treat every patient. I look at each child as a unique individual whose needs are their own. I focus on the whole child and try to treat them as if they are one of my own. I try to educate families while stressing prevention." Dr. Jensen has tremendous pride in his work and strives to provide the best care for every patient. He is dedicated to excellent care and does this by using materials and techniques appropriate for growing children. He has done a lot and has much to offer.
Away from the office, Conway spends all his time with his wife Jesica and his five children, Aage, Ethan, Jordan, Allie and Zoe. He enjoys being outdoors and loves to cook and bake, especially bread. He loves making bread!
Dr. Brian Jochim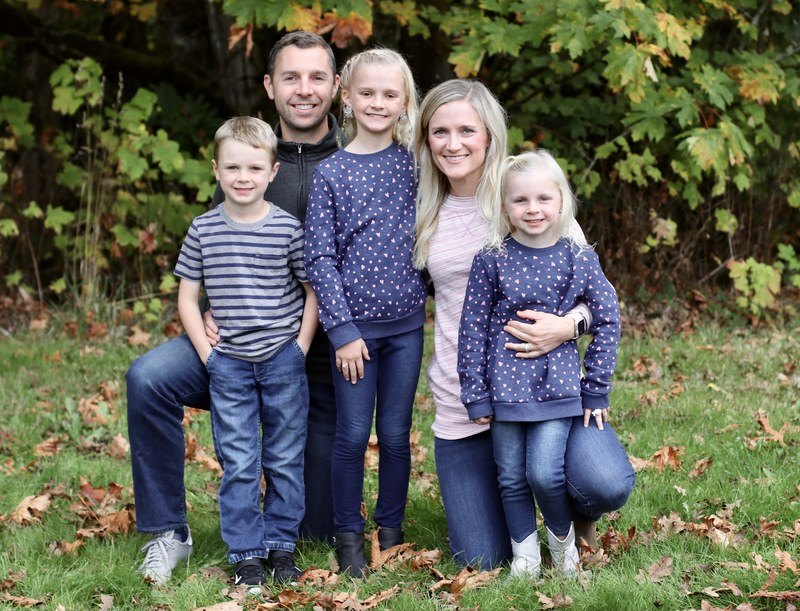 Brian is from the small town of Toledo, WA. He earned his bachelor's degree from Pacific Lutheran University. Brian received his dental degree and a certificate in Public Health Management from the Arizona School of Dentistry & Oral Health. He then went on to complete a GPR with the VA Hospital in Palo Alto, CA. After his GPR he received his certificate in Pediatric Dentistry from Oregon Health & Science University.
Brian is a board-certified pediatric dentist who has been practicing in the Vancouver, WA area for the past five years. He is an active member of the AAPD.
Brian is excited to be joining our team here at A Children's Dentist. Brian understands that every child is unique and has different needs in the dental office setting. He tries hard to make every experience a positive one and to care for every child as if they were his own. In his free time, he enjoys exploring the beautiful Pacific Northwest and spending time with his wife Beth and their three children.